Write for Us Cryptocurrency
Sharing is the best way to enhance knowledge and what better field will be there to apply this than cryptocurrency.
People are still looking out for blogs which can educate them well about bitcoin or blockchain. So if you have got anything related to the field of cryptocurrency, blockchain or NFT and you want your knowledge to reach a large array of people then share your blog or article in the guest post section of our website without even giving it a second thought.
The guest post section of our website attracts visitors from all over the world and thus ensures your article is read by more and more people. With each passing day we get more and more requests for guest blog posting and posting on our website is surely a thing you won't want to miss out.

But there are some regulations and rules to write for us. Our posts in the niche cryptocurrency or blockchain are one of the best all over the internet and we can't accept posts which don't meet the standards set by us.
If you are interested in posting your article on our website, then there are few regulations which you must keep in mind. Let's have a look at them:
How To Submit Guest Post "Cryptocurrency Write For us"
Authentic Content: The content which you are posting must be genuine and should not contain any copyright infringement. Your article must not be copied from any other website related to the same niche, neither it should be rephrased by means of any online software. Write only about the things which are in your knowledge. If your article is found violating our policies, it will be removed within next 48 hours from our website.
Language Standards: While submitting your article, you must maintain certain language standards. This website is targeted to attract visitors who read and understand English thus you must pay attention to the Grammar and language should not contain unnecessary slangs.
Niche Oriented: The main concentration of the content on our website is cryptocurrency and blockchain and we expect the writers who too are enthusiastic about this niche and can write interesting and informative articles regarding this field.
There are many subpoints about which you can send us an article or write around them. For your assistance, we are mentioning some of them here:
You can write for us about cryptocurrency or write for us about blockchain. What's new in the world of digital currency or what's currently happening in this dynamic and unpredictable world. If you provide us something really informative then you definitely have a column reserved in our website's write for us cryptocurrency, write for us bitcoin or write for us blockchain.
You can provide us with some of your exchange reviews and your experiences with them.
You can write for us an informative content about the scams that have happened in the world of digital currency and if there's any chance of happening of such scams in future.
A very educative content can be written targeting the novices in this field. People have many questions, is crypto safe? Is the money real? What is a blockchain and how does it work? You can write for us a really informative content solving these kind of general queries.
You can write for us in brief about the new technologies emerging in this space like the Defi and Dapps.
Well Researched: The articles which contain facts and numbers truly researched and are on point will get an advantage over others. We appreciate thorough research about the subject you're writing. In case you're assuming any figures or your numbers are based upon correlation or observation then you should mention that in clear words.
Refrain from providing buying advice: You should not write content which provides any kind of buying advice to the readers or tempts them towards buying any kind of product. You should refrain from portraying any particular coin as lucrative. Anything which may mislead readers into buying something or which can act like a buying advice should be put under strict disclaimer: "anything that is written in this article should not be treated as any kind of buying advice. Neither the writer nor the website owners compel you to buy anything."
Mentions: If any information in your article is taken from any other site or source then do mention that source or website.
Mail us on – [email protected]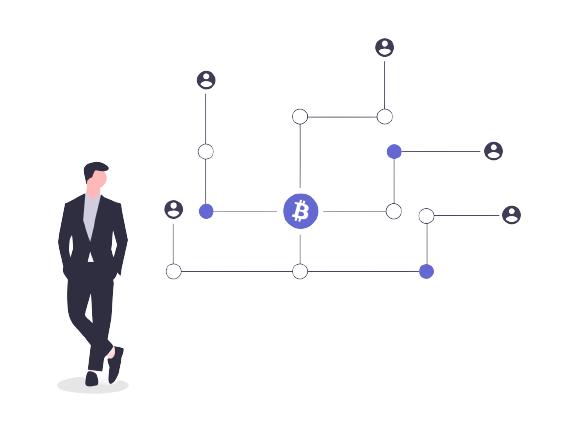 Major Benefits of Guest Blogging
Targeted Traffic Exposer

Do-follow Anchor based Contextual Backlink

Improve Domain authority

Boost SEO Results

Great Ranking Signal
Topics We are looking for

Cryptocurrency

Blockchain

NFT (Non-Fungible Tokens)

DeFi (Decentralized finance)

Web 3.0

Metaverse Bitcoin

Crypto News and business
Guidelines for Cryptocurrency Guest Posting
Before writing for us, there are certain things you should keep in your mind to post on Cryptopositives.
The content which you are going to right must be of your own and any copy of that content should not be present over the internet anywhere else.

Your article should be informative.

If found that the content you submitted is present anywhere else on the internet, it'll be instantly removed from our website.
Regarding the Article on Crypto, bitcoin, NFT, blockchain Guest post
Write your article of more than 1200 words and check it for grammatical errors. Please submit your article only after proofreading.

The article submitted by you must contain at least one featured image (size-1200×68) pixels and 1 internal image. Compress the image size and if you're using some image which comes under creative commons, then provide the credits to the owner.

Your article should be properly formatted and should contain paragraphs and bullet points to make it easily readable. Use H1/H2 tags mainly for headings and H3/H4 tags for subheadings.

Submit the title and meta description for SERP.

Write your articles around specific keywords. Limit the keyword use frequency to 1% to 2%.

Use LSI keywords and use of Google suggested keywords in the article will be appreciated.


How to place the Focused keyword in the article (few words by us)-

In Heading (H1)
In first 100 words (prominent)
In H2 or H3
In body
In conclusion
In meta
Image Alt-text
Pro Tip: Use low competition keywords. This will help the article attract traffic in sufficient amount.
You have gone through all our guidelines for the guest posting, Email us on [email protected]

We are waiting for your interesting and insightful articles!!
Crypto Write For Us – Our related terms to find us on the web
Write for Us Cryptocurrency is the newest helpful form of currency and the most dynamic one in the world today is Cryptocurrency. As the technology is advancing with each passing day, so is the Cryptocurrency. More and more people are getting awareness related to this new form of currency through online resources. Governments all around the globe are also legalizing Cryptos and are setting up formal laws for this currency. Blogs play a major role in spreading knowledge all over the web in a detailed and systematic manner. Hence, we encourage you to WRITE FOR US in the niche of Cryptocurrency, so that your article becomes a source of knowledge for others and also helps in boosting the traffic on your website.
One of the most popular forms of Cryptocurrency is Bitcoin and Ethereum. It was officially launched in 2009 but has seen major activities in recent times. In fact, most people recognize cryptocurrency through the name Bitcoin only. Bitcoin has seen many ups and downs but undoubtedly it is the most sought-after Cryptocurrency. A pro tip here which we want to include is that while writing your article; keep it around the keywords related to 'bitcoin'. This obviously is not valid for every article and if you have something pre-planned in your mind but if you're looking for some most searched keywords in this niche for your article then the keywords revolving around 'bitcoin' are good to go.

We are mentioning some helpful Search terms that are trending right now and can help you in cryptocurrency guest post down here;

Crypto guest post
Write For Us + Cryptocurrency
"write for us" Cryptocurrency
"write for us" Crypto news
"write for us" Exchanges news

"write for us" bitcoin news
write for us Crypto news
Bitcoin News "write for us"
Write For Us Bitcoin
Submit Article On Bitcoin
Write a Guest Post On Bitcoin
guest post cryptocurrency blogger
cryptocurrency guest blog
guest posts cryptocurrency sites

Ethereum write for us
Ethereum guest post
Write For Us + Ethereum
Blockchain Write For Us – Our related terms to find us on the web
Blockchain is often referred as an immutable and shared ledger that is used mainly in the process of recording transactions in a business network. In simple terms and in relation to Cryptocurrency, Blockchain maintains a record of all the transactions that are made. Anyone can view and verify these transactions. If we take the case of Bitcoin blockchain, then it maintains a record of every time someone sent or received a Bitcoin.

Helpful Blockchain Search term for Guest post List-
"write for us" Blockchain technology news
Blockchain news "write for us"
Blockchain write for us
Write For Us + Blockchain
Blockchain + Write For Us
Blockchain Servers Write For Us
NFT Guest post – Our related search terms to find us on the web
NFTs or Non-Fungible-Tokens are a form of digital artwork and they are bought and sold online mainly by the means of Cryptocurrency. The term Non-Fungible is for describing its nature. It means that you cannot buy an NFT in exchange for an NFT. The currency we use and in fact Cryptocurrency is also fungible, which means that you can exchange money for money and Crypto for Crypto.
The blockchain is one of the most rapid growing technologies in the tech world and NFTs too are interesting. More and more people seek information regarding these things on the web. What better source will be for them than an article brilliantly written? Thus, we invite you to "WRITE FOR US" in blockchain and NFT niches and share the knowledge about these things to the world. Apart from this, writing for us also provides your website with increase in traffic by a huge margin,

Helpful NFT Search operators List-
NFT write for us
NFT "write for us"
Write For Us +NFT
Write For Us +Non fungible token
Write For Us Non fungible token